It's that time of the year when people are soaked in vibrant hues of spring and love every bit of the pleasant weather. With energetic, delicate and vivid spring season, there comes the most auspicious festival among Hindu celebrated annually in honour of Lord Shiva, Maha Shivratri. This year Maha Shivratri would be celebrated on 4th March 2019. Devotees come from different parts of India to celebrate the festival by offering their prayers to Lord Shiva and the enthusiasm among people on the eve of Mahashivratri is very high.
Here is the list of products which devotees can buy to celebrate the festival hassle-free:
1)  Silver Steel Home Decoraive Puja Thali
Actual Price: Rs.900
Offer Price: Rs.728*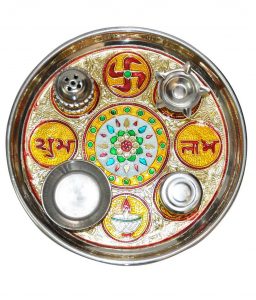 In Hindu religious occasions, festivals, traditions and rituals, puja thali maintains an important role. This decorative designer meenakari pooja thali is made up of steel with inclusive of 1 Incense holder, 1 Diya stand and 1 Sindoor dibbi.
2) Indigo Creatives Brown Powerful Small Rudraksha Mala
Actual Price: Rs.299
Offered Price: Rs.159*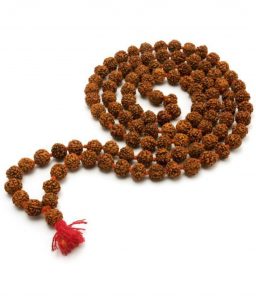 Rudraksha mala is one of the most important things associated with Lord Shiva and is considered as the most powerful bead. This rudraksha mala is made up of 108 rudraksha beads. This Shivratri chant with the Rudraksha Mala available on Snapdeal.
3) Brass Akhand Diya
Actual Price: Rs.999
Offered Price: Rs.279*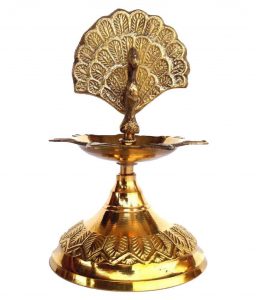 Without diya a pooja is incomplete. Snapdeal offers a wide collection of exquisite brass akhand diyas. It is ideal for making a quiet and reflective climate in the pooja room. This yellow coloured diya is made up of original brass, which will make your pooja mandir more beautiful.
4)  Pooja Bindi Kalash with Metallic Coconut Mango Leaves
Actual Price: Rs.950
Offered Price: Rs.499*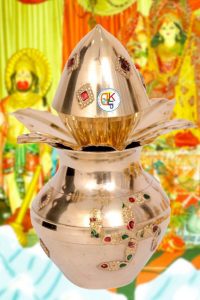 Maha Shivratri puja starts with kalash sthapana. Kalasha Pooja is an ancient Indian spiritual practice for the fulfilment of specific desires for the welfare of oneself or one's family. This Shivratri worship Lord Shiva with this original metallic decorative kalash with coconut mango leaves. It has an approximate capacity of 220 ml.
5) Impression wall Lord Shiva PVC Wall Sticker
Actual Price: Rs.1899
Offered Price: Rs.308*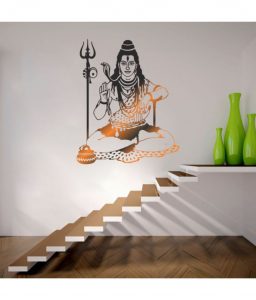 This Shivratri create a good ambience for your room or mandir with this Lord Shiva sticker. This amazing wall sticker is printed on a high-quality PVC and ready to improve the spiritual and holiness of your room. This sticker has a glossy finish with the width of 53cm. The sticker is extremely durable and comes up with the 6 months warranty period.
*All the prices mentioned were at the time of publishing this story.