Does Snapdeal sell fake products? OR Does Snapdeal send fake products? According to many users and customers, the answer is crystal clear as Snapdeal is committed to providing buyers only GENUINE and AUTHENTIC products and is careful about the sellers it onboards onto its platform to avoid selling/sending counterfeit or fake products.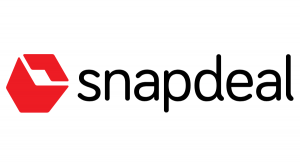 Are Snapdeal products genuine?

Snapdeal has existed for more than 10 years —always been dedicated to sell only authentic products and has served its customers very well. It houses thousands of Indian brands and retailers that sell genuine products, and is India's fastest online shopping destination.
This point has now taken over the internet between Snapdeal users who are very happy with their product purchases versus users who seldom purchase but are quick to question the authenticity of products sold on the platform.
Why Do Consumers Question, "Does Snapdeal Sell Fake Products"?
Consumers are usually swayed by what they see and read online—and they're not at fault! With so much information, consumers can be influenced into thinking that e-commerce retailers do not sell genuine products or tag them as Fake website. 
When a consumer reads an article online, like the one questioning "Does Snapdeal Send Fake Products?," it automatically leads them to believe that there is probably something wrong with the e-commerce website's authenticity.
Does Snapdeal Sell / Send Fake Products? Short Answer- Snapdeal provides only Authentic Products. 
Snapdeal is one of India's largest marketplaces, with close to 30 million products from 3,00,000 sellers being sold pan-India. 
Snapdeal has also launched a "Brand Shield" program that offers a very simple online triple-checkpoint process for brands to report any violation of their intellectual property rights in terms of trademark, copyright, patent or design concerns. Brands can also list specific issues relating to unlawful copying of logos, brand images, design features and packaging.
Read more on this: https://blog.snapdeal.com/index.php/2018/11/28/snapdeals-brand-shield-to-help-brands-fight-counterfeits/
Just not this, some more other ways by which Snapdeal prevents Fake products on its platform are – 
Seller Registration process
Seller registration on Snapdeal verifies a seller and requests for information before a seller can be onboarded. This is done to check the seller's integrity. 
Sellers are needed to share various details about their entity, brand, label, etc., and confirm compliance with all applicable laws regarding the products being sold by them. Which may include complying with labelling and packaging guidelines to product-specific guidelines, sellers are verified by Snapdeal's platform only after completing all the necessary documentation requirements. 
Thus, readers can be assured that Snapdeal only onboards genuine sellers. 
Snapdeal has a large content bank, which allows sellers to have access to training such as on how to use the platform, communicate with buyers, step-by-step processes on enlisting their products on Snapdeal, etc. Sellers can use this content to understand how to use Snapdeal better. 
Seller access to Snapdeal's Trusted vendors 
In continuation to what was shared in the registration process above, to enlist products on Snapdeal, sellers must have proper compliance in place—from accounting to tax-related compliances; sellers are expected to undergo end to end hygiene checks before they are approved to sell. 
In case a seller does not have certain compliances, such as a GST requirement, they may get in touch with "trusted vendors" already empanelled with Snapdeal. For services from certifications to product photoshoots, Snapdeal provides sellers with third-party service providers that provide excellent quality services cost-effectively. 
Customer Grievance redressal 
While Snapdeal does everything in its power to ensure only the best of sellers across India's marketplace are onboarded, it also has in place a proper complaint system. 
Customers have access to an easy and very quick grievance-redressal mechanism, which allows them to register complaints regarding any defect or even fake products. In case a product is proven and found not to be genuine, Snapdeal has a very firm policy of dissociation with the seller immediately, along with sufficient recourse provided to the aggrieved customer. Customers are top priority for Snapdeal.
Should You Check Snapdeal Reviews?
Nonetheless, with such a large marketplace and thousands of sellers being onboarded every day, every once in a while, it becomes difficult to track each item being shipped—for this reason, Snapdeal strongly encourages buyers to check Snapdeal reviews before purchasing products. 
The review system allows a verified buyer of a product to upload images and write about a complete experience of their product use. This allows a customer to put down information regarding product use, issues faced with the seller, issues in delivery, or defects in the product. 
For customers who are not interested in writing Snapdeal reviews in detail, Snapdeal encourages providing a star rating on a scale of 1 to 5 on the product experience. 
Star ratings and Snapdeal reviews are monitored continuously by technical teams. Snapdeal takes into account bad reviews about specific products and flags them to sellers.
This allows Snapdeal to continually review the sellers permitted to use the platform to engage with clients. Products rated or reviewed badly also drop to the bottom of a category and are depicted lesser when a customer searches for them—thus leaving a seller no choice but to improve rating of their product sales by ensuring genuine and high quality products. 
For customers who are browsing products, reading reviews of other customers who have used the products helps to make better decisions. Real-time use of a product and posting user images give a better picture of the product. Understanding another customer's product experience helps another buyer make an informed decision. 
Snapdeal Does 'Not' Sell Fake Products
Snapdeal takes fake/counterfeit product complaints from its customers very earnestly—primarily because if items are found counterfeit or pirated, then the reputation of Snapdeal is at stake. 
As a brand, Snapdeal takes every possible step to ensure that its sellers are verified and they sell only authentic products and do not deal in any sort of forged items. Sales of genuine products help Snapdeal remain at the top of their game as a reliable platform for customer engagement and allow sellers to generate higher revenues.
It's a two-way process followed by a strict zero-tolerance policy. You can be assured of a happy shopping experience on Snapdeal and not getting any counterfeit product.