We spoke to actors Jimmy Sheirgill and Mahie Gill about their latest Hindi movie, Phamous. Read on to find out what they said and don't forget to watch Phamous, releasing on 1st June 2018!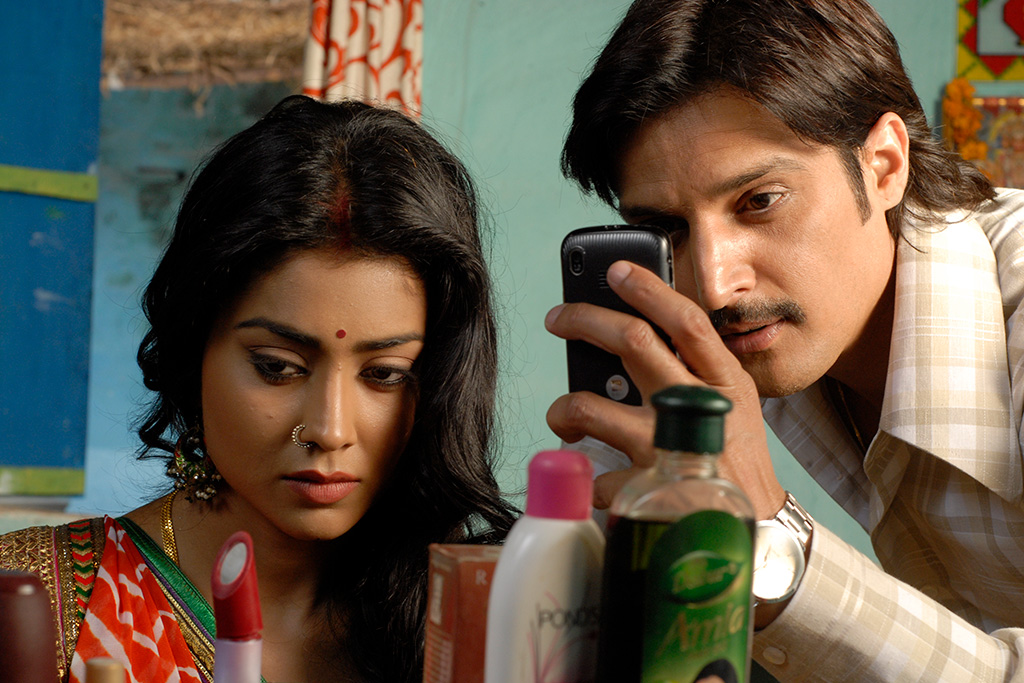 Tell us about the film – what do you like about Phamous?
Mahie: Everything about the film is nice! The script is very interesting, the performances are great. It has great action and very interesting dialogue-baazi.
Jimmy: Phamous is our film, which is releasing on the 1st of June. The trailer is out – go watch the trailer to get a flavour of the kind of movie it is. A very interesting concept – not many films are made in this genre any more. A story from the heartlands, very rooted to the soil! It's a film made from the heart. I would request everybody to watch the film because it's been made with great intentions without the backing of a very big budget. This will encourage our effort of doing something new.
Watch the interview with Mahie Gill below:
Which is your favourite song from the film?
Mahie: The Bandook song – it's very interesting, I get a lot of 'josh' after listening to it.
Jimmy: The title song – Bandook – it's got a lot of peppiness in it, a lot of adrenaline rushing, that brings out the flavour of the film. I also like the romantic track.
Any message for your fans for the film, Phamous?
Mahie: Phamous is releasing on 1st of June. It's a film by my very close friend, Karan (Butani). Most importantly, it's a very well made film – and that's why I would request everyone to go watch this film and make it Phamous.
Jimmy: I have a request, instead of a message. The film is made with a lot of love – it's very entertaining and enjoyable. The story and the world that we have created won't leave you even after a few days! So I request everyone to watch and experience the movie.
Watch the interview with Jimmy Sheirgill below:
Phamous is an upcoming Indian Hindi feature film. The movie is based on the story of the wild east. Witness the clash of power, the roar of guns, and the story of love in Chambal. The movie features Jimmy Sheirgill, Jackie Shroff, Kay Kay, Pankaj Tripathi, Shriya Saran & Mahie Gill in pivotal roles. A Raj Khatri Filmz presentation, Phamous is produced by Raj Khatri, Vidisha Productions and Amitabh Chandra. Directed by Karan Lalit Butani the film is slated to release on June 1st, 2018. Check out the trailer below:
For a chance to win tickets to watch Phamous, visit our Twitter, Facebook & Instagram pages. T&C apply.