Fathers are the toughest to shop for. But if your father is a fitness freaks, your choice becomes a tad easier. Even more so now, because we've collated a list of perfect gifts that you can buy for your dad to flaunt at his gym this Father's Day.
1. Solid Duffle Bag
Gift your father a gym bag and help him keep all his gear in one place without smashing it all together. This bag is made of Polyester which is stylish, durable and has adjustable, comfortable strap. It can be used as a handbag or even a cross bag, as your father like!
Actual Price: Rs.2,999*
Offered Price: Rs.1,874*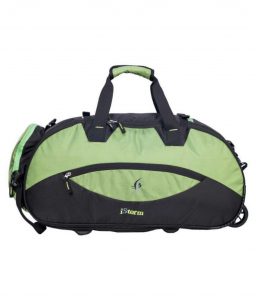 2. Xiaomi Mi Note 3 Compatible M3 Band
Xiaomi Mi Note 3 fitness band is the best gift for your father if he needs to keep a check on his health activities. The fitness band comes with a heart rate sensor which will track the footsteps, calories, heart rate and will keep you updated with calls alerts while working work. The USP of this band is that it comes with 2 days of battery life.
Actual Price: Rs.1,499*
Offered Price: Rs.425*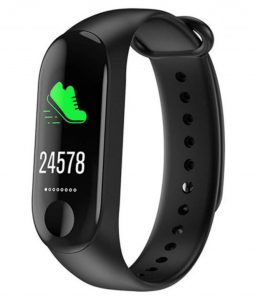 3. Blue Lycra Trackpants
If your dad loves to run, he'll be happy to unwrap this piece of sportswear from Jordan. These track pants are made of polyester lycra which is very comfortable and sweat absorbing fabric, suitable for running or extensive workouts.
Actual Price: Rs.3,199*
Offered Price: Rs.491*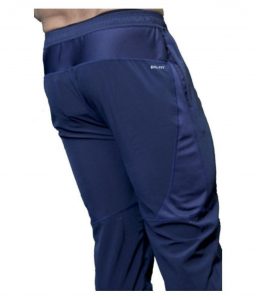 4. Forever MNGT-FR-21
This Forever MNGT-FR-21 ear neckband wireless handsfree earphones, will allow your father to enjoy his workout sessions with his favourite songs. It is very reasonably priced.
Actual Price: Rs.999*
Offered Price: Rs.199*
5. Gym Set
Let us upgrade your father's gyming and traveling style with this combo of three products. This gym set consists of a duffle bag, gym gloves and a sipper which can also be used as a protein shaker. The duffle bag is made of a durable fabric and can be carried as a travel bag, adding up to your father's style quotient.
Actual Price: Rs.1,500*
Offered Price: Rs.740*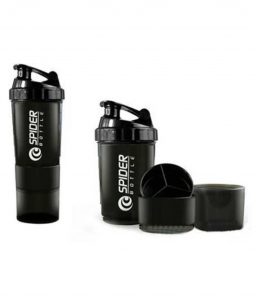 For more products please click here: Happy Father's Day
*All the prices mentioned were at the time of publishing this story.